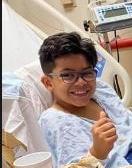 On Wednesday morning, October 20th, our grandson Anthony made his way in the dark morning to tutorials. He had to be there by 7:30, so left at 7. I had been uneasy for the days he rode, but he wanted to ride home with his friends... it was going to be his last day riding, and I was going to take him and his bike to school so he could still ride with his friends, afterschool.
Anthony's mother had been told there was no option for afterschool tutorials because "no one get's paid after 3:30 p.m."
His encounter at the intersection of Pitts and Plantation changed the lives of so many people, leaving us etched with need to have change and have it now.
It wasn't that the driver did not stop. He made a complete stop. Anthony also was patient and allowing other drivers to pass, when he thought he saw the driver motion him to cross... so he did. Prayer shielded Anthony and the driver that morning. The angels of God surrounded the evil trying to take people we love, and ruin lives forever. God was very much on the scene. Anthony had been prayed over and blessed that morning, and his grandpa was watching as he crossed, unaware the driver didn't see Anthony.
Another hot-spot of high concern in traffic is the Old South at Plantation intersection. Our Community is growing rapidly and that means the traffic and increased potential for disaster. We're not willing to wait for that day to come. We are proactive and determined to thwart those potential's to the best of our ability.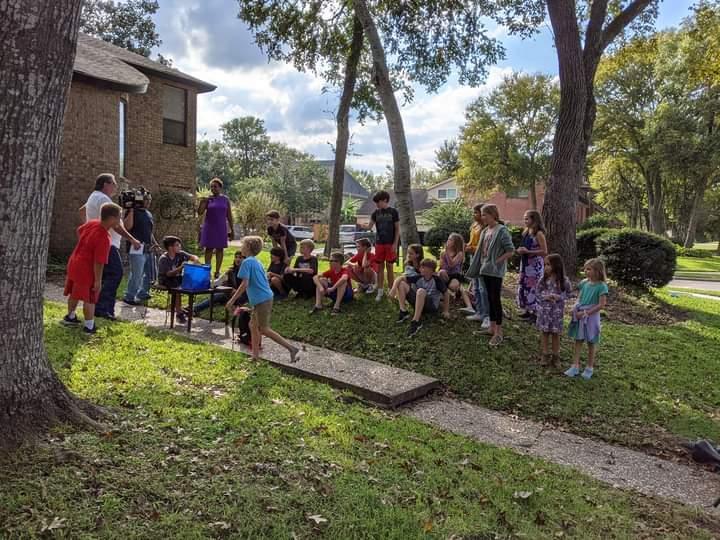 Many of our neighboring kids ride or walk to school and cross those same dim, unmarked streets. In our case, the driver made a complete stop. It was only about 5-10 feet before the impact, so the speed was not fully accelerated.
In this photo above, several young people made their way after school to visit with Anthony, and bless him with gifts, lifting his spirits. He missed his friends so much!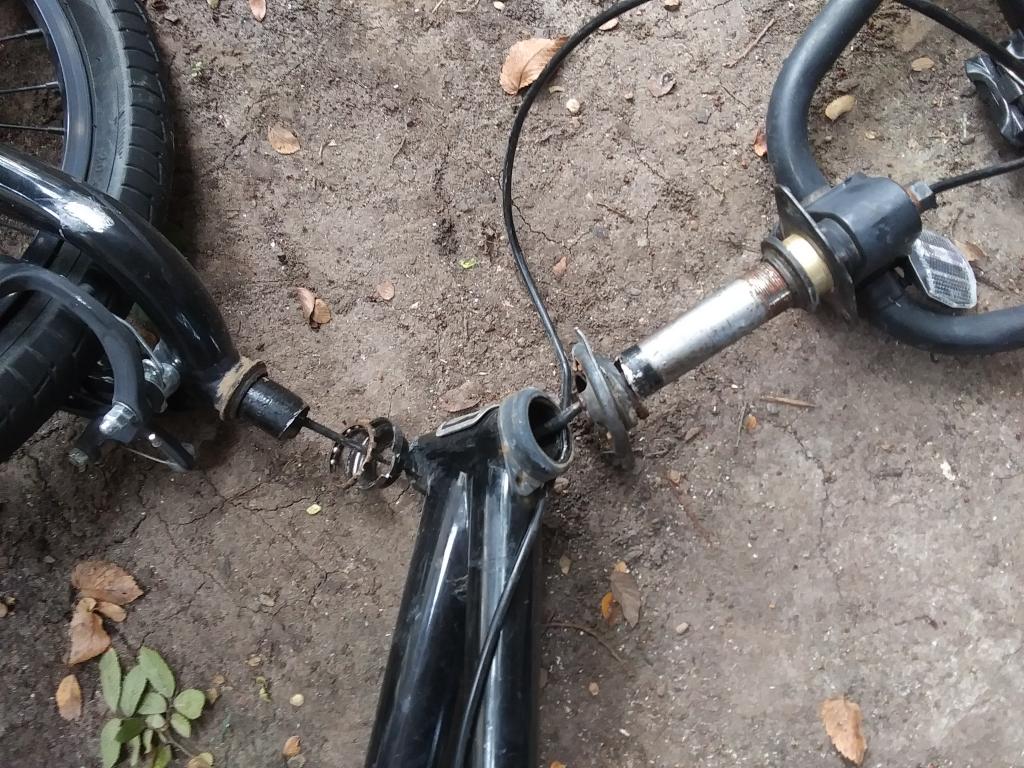 The kids got a chance to see the mangled bike held together only by the brake cords running through it.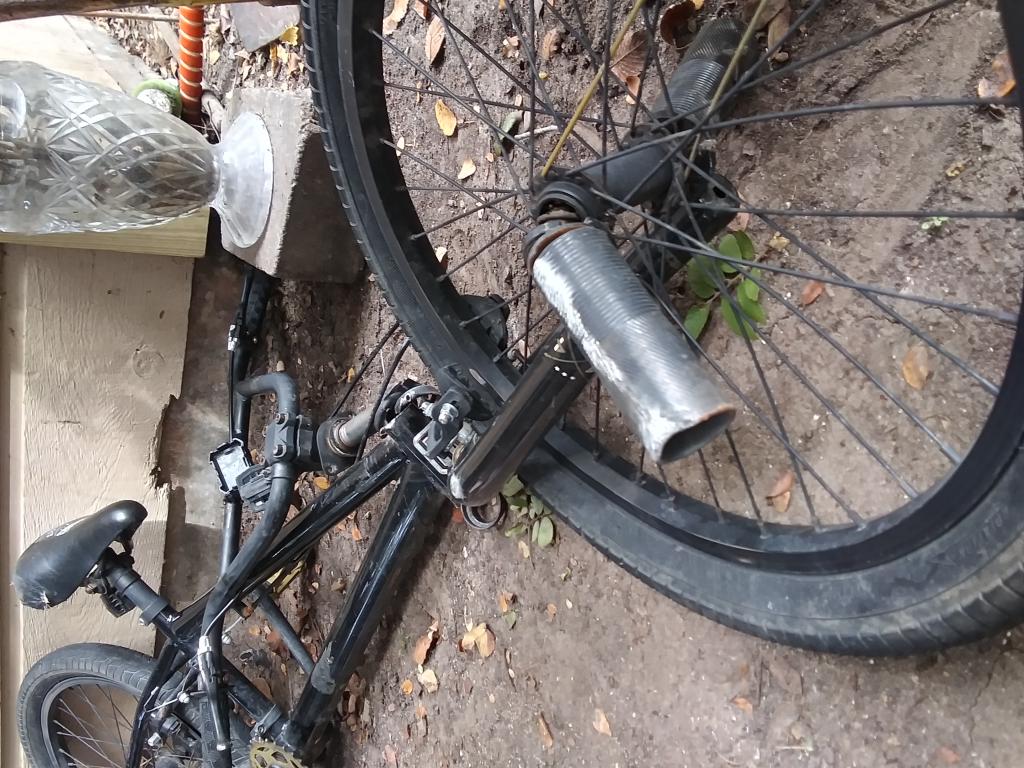 This Group was formed to make sure change is implemented abroad, and safety of our residents trying to cross at a very dark 6:30 - 7:30 a.m. hour (especially with Time-Change), is priority over expense.
Thirty-two stitches later, this close-call was close enough. Now, it's time for adequate safe guards that we are due, as taxpayers, parents, retirees, neighbors.
This Group will continue to report the progress of our corporate efforts to see these safety changes implemented by coordinating ourselves, filling gaps, meeting needs, making calls or meeting with leaders and officials, have a Town Meeting, whatever it takes... but we're not going anywhere and we're not going to ease-up until our crosswalks are safe... and yes, we can afford it. Yes, it can be found in the budget... a little here, a little there. This is our neighborhood and this is Texas! It's on our watch! We lead by example and we care about our neighbors.
Your input is appreciated. Your support is needed in terms of prayer for our students as well as runners/walkers who struggle to safely/confidently cross, and joining our growing list of available Cross-Walkers as you're able. I'll make sure you get connected and scheduled.
Anthony's Promise is to see implemented (1) Adequate Street Lighting at hot-spot crosswalks for students specifically from 6:30-7:30 a.m., (2) Provide Confident and Safe Visible Crosswalk markings at the hot spot intersections (3) have a Caring Responsible Adult at those Crosswalks for students and others to help them cross safely.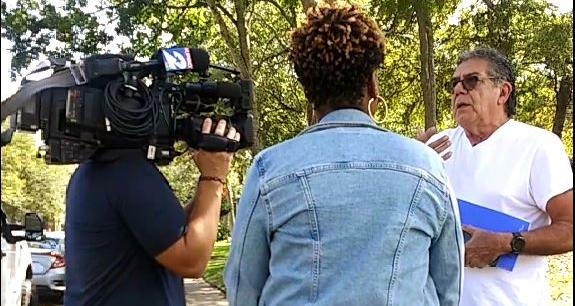 It should not take long to get this done. We will continue to work with the media to keep a spotlight on our progress or obstacles, hindrances or delays.
Anthony's Promise is covered by 501(c)(3) Organization, New Life Ministries, www.newlifeministrymedia.com
To offset expenses, Donations can be made to ANTHONY'S PROMISE, here:
To send a gift directly to Anthony or his mother, their CashApp is $bekaa3. God bless you.