Learn more about my new, developing YouTube programs, EMERGE!, and more!

Here's the link, click the pic: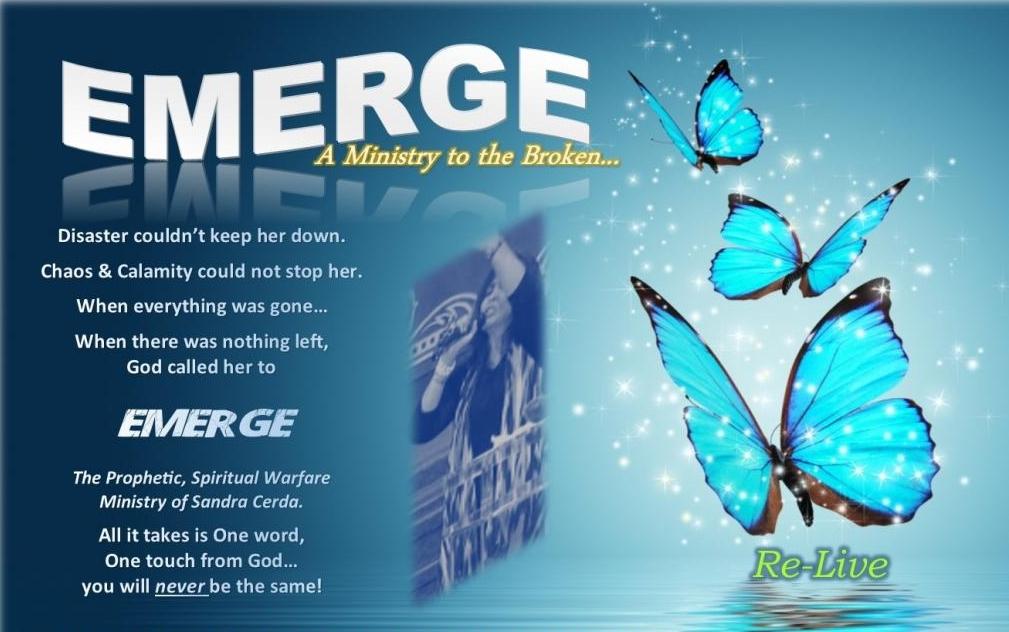 Here is a link to my Blog; Enjoy!
For Current Articles Published on LinkedIn Pulse, click here: Sandra Cerda on LinkedIn
Subscribe on YouTube for Powerful Ministry Highlights! More Here: CerdaTV
Testimonies are being accepted for EMERGE. Email your story and photo to CerdaTV@gmail.com
Emerge is a production of New Life Media. A subsidiary of New Life Ministries. (c) 2021 All Rights Reserved.